Brand Partnership; Internal tool

Brand Pernership Template


As the demand for brand cooperation increased, I created this design template based on past event needs to make collaboration between internal and external teams more seamless and lays the groundwork for rapid design output.


Web Design Lead; Branding






The key to creating brand partnership web templates is making them adaptable to partnership campaigns of varying sizes.
For most brands, it is important to convey the event's content and increase brand visibility. However, some brands want to be able to tell their own brand stories or showcase upcoming products. So when making this web page template, I need to include these possibilities.


1
Hompage Template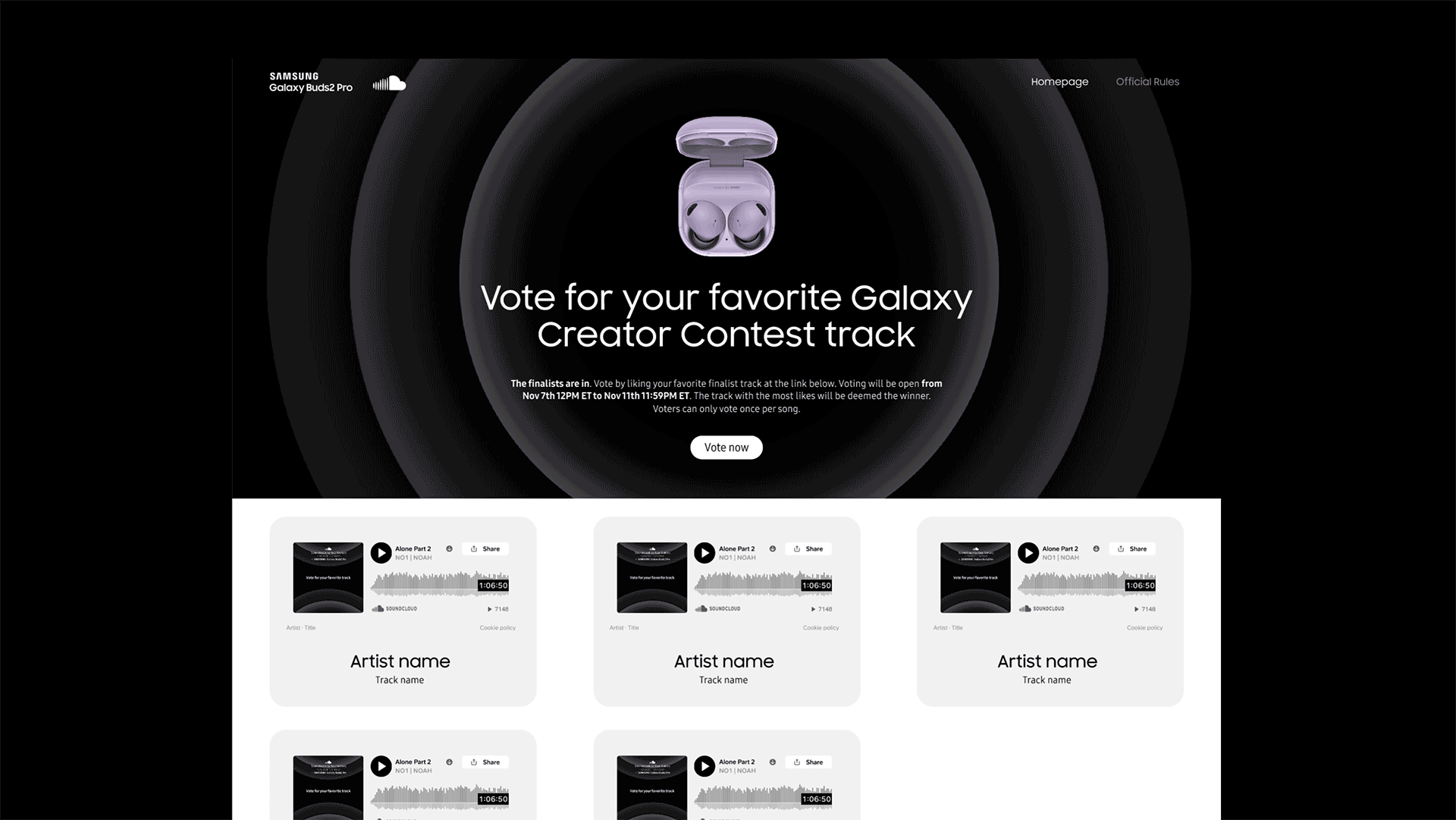 Partnerhsip with Samsung Galaxy Buds2 Pro

2
Editorial Page template

The editorial page is an excellent feature of SoundCloud brand partnership since we have an in-house production team and a web player (obviously). The key to building this template was to include all the production options we offer and to make the design as flexible as possible.

3
Form system

In many cases, for the sake of brand visibility, the partners will have a lot of rules about the creation-release-promotion process, which may complicate participation. On this page, I need to ensure that the participants can clearly understand and follow all the rules proposed by the partners.

REAL CAMPAIGN SHOWCASE

Partnerhsip with Samsung Galaxy Buds2 Pro
For Native ads, this template will provide detailed specs, samples, and creative guidelines that are required for successful delivery of assets.
Microsite with different status