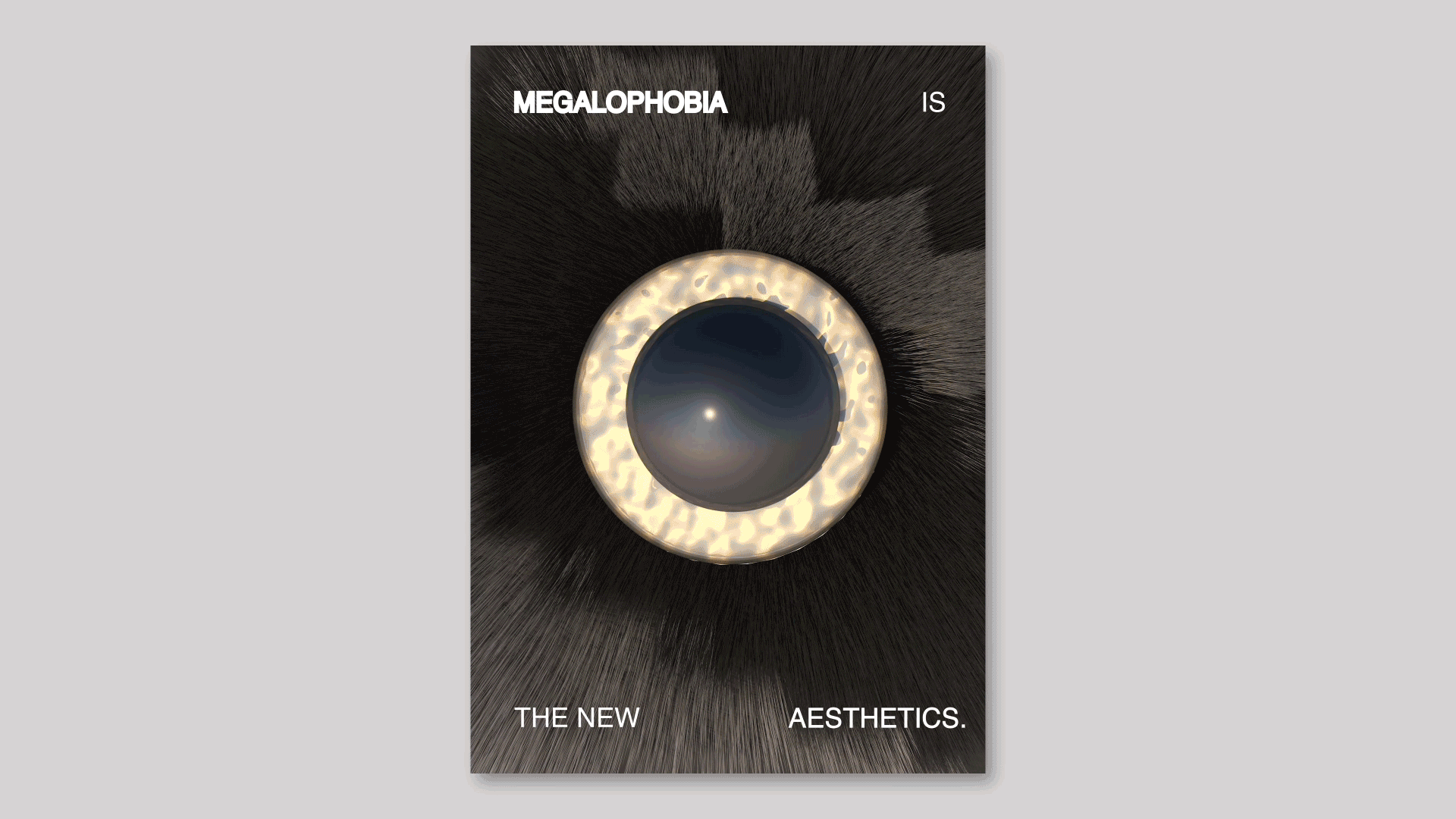 Project — Interaction

MEGALOPHOBIA IS THE NEW AESTHETICS.


Instructor — Andrew Herzog, Saad MoosajooInteraction Design; 3D Modeling; Graphic Design
1
Challenge
---

Create a dynamic poster in size A1 based on a real world observation.







2
Observation
---

Megalophobia is the new aethetics.











3
Solution
---

This project is based on my observation of how artists and the production industry using Megalophobia as a topic to rich up the experience of the work.

I made a series of dynamic posters and combined them with the environment which is considered as part of the work. In the process of the project, I also thought about the possibility of splitting the people who trigger the installation and who observer the interaction.

And more...